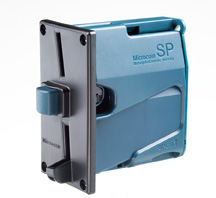 SP 115
115mm high faceplate.
The Microcoin SP is a stylish, space saving coin acceptor, delivering a tailored solution for short profile, front entry applications, where space and cost savings demand minimisation.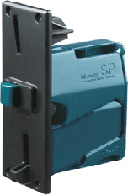 SP 155
155mm high faceplate
In true Microcoin tradition, the SP is unique in its approach to design, technology and operation but does not compromise on function and performance.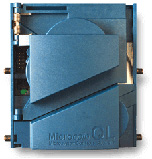 This coin acceptor is a high speed, multi-coin, field programmable device.
It is designed to operate in any coin-operated application, ranging from Gaming through Vending, Amusement to Carwash.

The Microcoin QL Front Entry model is available with a number of ideal Faceplates including its own stylish bespoke version as per the picture. Other faceplates include a Stainless Steel version for the Car Wash industry and an amusement industry standard Industrias Lorenzo Faceplate.